I've had these photos on my ipad ready to post for over a week now, but some how we've been caught up with our LAST week of summer holidays. Not really doing anything summery, just preparations for school and trying to get life in order, plus some makings (there's always makings) that I will share at some point. These were photos sent to me by Grandma. I always find it slightly fascinating to see myself in photos as I'm usually on the other side of the camera. So, different perspective, if you will...
Me at work on the house....
A standard night at our neighbours' house, making music. Steve is a drummer who also plays guitar, ukelele, and a bit of piano. We either end up around there with Matt and Steve jamming, or they end up at ours, round the fire doing the same. It's so good for both of them. We have inherited another of their pianos, which now lives in our dining room. I guess that means more dinners at ours. We usually share at least one meal with them while we are up there.
Some outings with Grandma...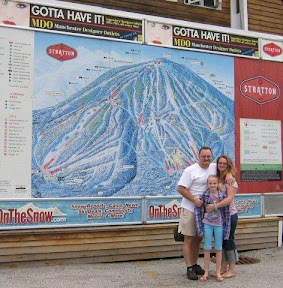 And saying goodbye in VT
...and CT
Posted using BlogPress from my iPad